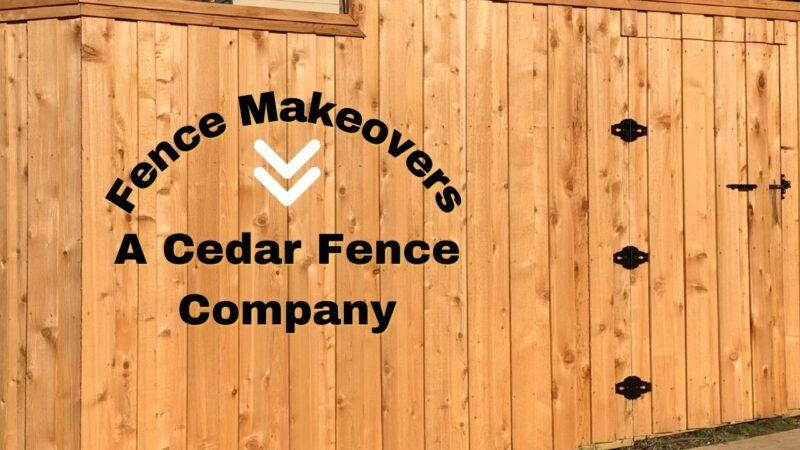 Our Cedar Fence Company is your trusted partner in crafting exquisite, long-lasting fencing solutions that combine the natural beauty of cedar wood. With over 20 years of expertise and a commitment to quality, we specialize in creating fences that not only provide security and privacy but also enhance the aesthetic appeal of your property.
From classic picket fences to modern horizontal designs, our  cedar fence company offers a diverse range of styles and customization options to suit your unique needs and preferences. With our dedication to using premium cedar wood and delivering impeccable service, they transform outdoor spaces into picturesque havens that stand the test of time.
Whether you're looking to define your property's boundaries or elevate its curb appeal, our cedar fence company is your go-to source for fencing.
Transforming Your Outdoor Space with Our Cedar Fence Company's Expertise
When it comes to revamping your outdoor space and adding a touch of natural beauty and privacy, there's no one better to turn to than Fence Makeovers a Cedar Fence Company. With their years of experience and dedication to quality, they can turn your mundane yard into a serene oasis.
Our Cedar Fence Company has been a trusted name in the fencing industry for decades. Our team of estimators specializes in crafting stunning cedar fences that not only enhance the security of your property but also elevate its aesthetic appeal.
Whether you're looking for a classic picket fence, a modern horizontal design, or a custom creation, cedar fence company's crew have the skills and knowledge to bring your vision to life.
Discover how they can transform your outdoor space into a picturesque haven that reflects your style and personality.
The Art of Fence Makeovers: Our Cedar Fence Company's Unique Approach
Fence Makeovers is a cost-effective way to rejuvenate your property and give it a fresh, inviting look. Our cedar fence company, with its unique approach to transforming outdoor spaces, can breathe new life into your aging grey fence.
We understand that your fence is not just a barrier; it's an essential part of your property's curb appeal. Our fence makeovers estimators go beyond the surface, addressing issues like weathering, rot, or structural damage. With the highest quality cedar wood and expert craftsmanship, they can repair, replace, or redesign your existing fence.
Whether you want to maintain the timeless charm of a weathered gray cedar or opt for a vibrant stain to match your home's color scheme, our cedar fence company's makeover services will leave your fence looking better than new! We hear from many of our customers and they say:
"Wow! Our fence looks better than when it was new!"
Call us today to set up your free estimate and discover how we can transform your worn-out fence into a stunning masterpiece. At Fence Makeovers, our mission is simple:
Don't Pay More… Just Restore!
Trust us to breathe new life into your fence without breaking the bank. Your satisfaction is our priority, and we can't wait to show you the incredible results we can achieve. Get ready to fall in love with your fence all over again – contact us now for your free estimate!
Fence Makeovers takes pride in our A+ rating with the Better Business Bureau (BBB), a testament to our unwavering commitment to excellence since 2005. This longstanding recognition reflects our dedication to providing top-notch fence restoration services and ensuring customer satisfaction, making us a trusted choice for all your fencing needs.
Fence Makeovers proudly serves a wide range of service areas, specializing in fence staining, sealing, installation, restoration and repairs across Allen, Plano, McKinney, Frisco, Dallas, and the surrounding cities. Our skilled team is dedicated to enhancing the beauty and functionality of fences in these communities, ensuring top-quality service and customer satisfaction.
krisaverbeck
Our Cedar Fence Company is your trusted partner in crafting exquisite, long-lasting fencing solutions that combine the natural beauty of cedar wood. With over 20 years of expertise and a commitment to quality, we [...]
krisaverbeck
Is Fence Repair Covered by Insurance? Exploring Your Options Homeownership comes with its fair share of responsibilities and challenges, and one of those challenges can be maintaining the various components of your property, [...]
krisaverbeck
Protecting Your Wood Fence: How to Deal with Hail Damage In Dallas TX Have you ever wondered how to protect your wood fence from hail damage and preserve its beauty? Hailstorms [...]