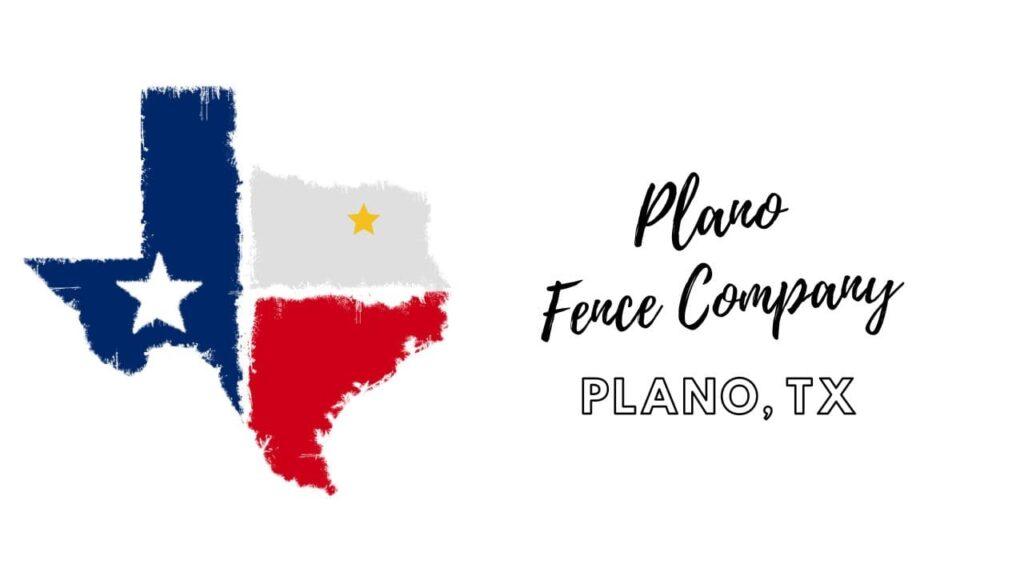 Serving Homeowners in Plano Since 2003
Our Plano fence company – Fence Makeovers is proud to have served the families of Plano with their fence restoration, repair, maintenance, and installation needs for over 20 years. Being a full-service fence company, taking care of all the fence problems is what we do best! Neglecting the fence can be costly in the long run so having a professional fence company look at the fence every two to three years will help keep it in top form. Our showroom in Richardson is open to the public as well as for fence contractors. Stop by and take a look at our display of fence material as well as custom fence stains.
Fence Makeovers strive to make every experience extremely professional and customizing each project to the homeowners request. Our mission is to provide uncompromising craftsmanship at an affordable price. We are insured, bonded and members of the Plano Chamber of commerce.

An A+ BBB rating since 2004 with an excellent standing and No complaints.
Our team of estimators will be happy to come to your home in Plano and walk the property with you. Here is where the estimators will ask several questions to understand exactly what kind of service your fence needs. The estimates always Free, they are written and  good for 30 days. When the fence project is ready to be crossed off the list, our team of professionals will be ready to get it done!
Worried if you will find the right Plano fence company?
Check out our Plano Fence Company reviews on Google here  Although we are not perfect our customer service is second to none!  Give us a call and experience the best customer service for a fence company in DFW area!  We answer our phones, even when a message is left, the office always returns calls!
City Of Plano Fence Requirements:
The maximum height of a fence shall not exceed 8'-0".
The maximum height of a fence in the required front yard shall not exceed 40" in height and shall be at least 50% open.
Fences enclosing corner lot properties must comply with sight visibility clips.
Fences enclosing pool/spa are subject to special requirements. (Refer to information sheet on swimming pool/spa).
A footing inspection (if applicable) and final fence inspection are required. The permit holder is responsible for requesting required inspections.
A permit is not required for alterations, or changes if repairs do not exceed 25% of the area of the fence over a 12-month period. Does not include adding linear feet to existing fences.
A permit is not required for retaining walls which are not over 4' in height measured from the ground/grade to the top of the wall, unless supporting a surcharge or impounding class 1, 11, 111-A liquids.
When installing a new fence parallel to and within three feet of an existing fence on the same lot, the existing fence shall be removed.
Fence Ordinance # 97-4-12, "Section 6-186 Maintenance".
Products manufactured for other uses as plywood, corrugated steel, barbed wire or fiberglass panels are prohibited as allowed fencing materials
Please contact Homeowner's Association for additional requirements from Deed Restrictions and Covenants.
All fences with an Estate Development district shall comply with the following standards:
Fences within the front yard setback shall be no more than 48 inches in height. Combinations of berms and fences shall not exceed 48 inches in height.
Fences within the front yard setback shall be horizontal rail or vertical wrought iron with or without masonry columns.
All fencing shall be at least 50% see-through, except that required for enclosing swimming pools.
No farm or rural fencing (such as barbed-wire) shall be used. Smooth, non-climbable 2" x 4" Mesh on metal posts will be acceptable behind the building line.
Solid type or stockade fencing or walls shall not be constructed on property lines.
All fences in the General Residential district shall comply with the following standards:
Fences greater than 40 inches in height shall be set back a minimum of ten (10) feet from the front of a structure and shall be no taller than six (6) feet.
On any corner lot, no fence shall be erected or maintained in such a manner as to obstruct or interfere with a clear line of sight for the drivers of approaching motor vehicles within a triangular area formed by extending the two curb lines a distance of 45 feet from their point of intersection, and connecting these points with an imaginary line, thereby making a triangle. *If there are no curbs existing, triangular area shall be formed by extending the property lines a distance of 30 feet from their point of intersection, and connecting these points with an imaginary line, thereby making a triangle.
Fence Makeovers estimators are available Mon–Fri • 9am–5pm
Fill out the form below or call 972-769-2555 for your FREE estimate.
"*" indicates required fields
2 Types of Wood Fences for Plano Homes
A cedar fence is the best option when repairing or replacing the fence.  Our premium cedar fence options offers the style, strength, durability, and the best value. Most would assume that a cedar fence would be costly and outside their budget yet when our estimators walk through the property they soon find out it is more economical to install a cedar fence. Value, quality and durability is the best option for fences.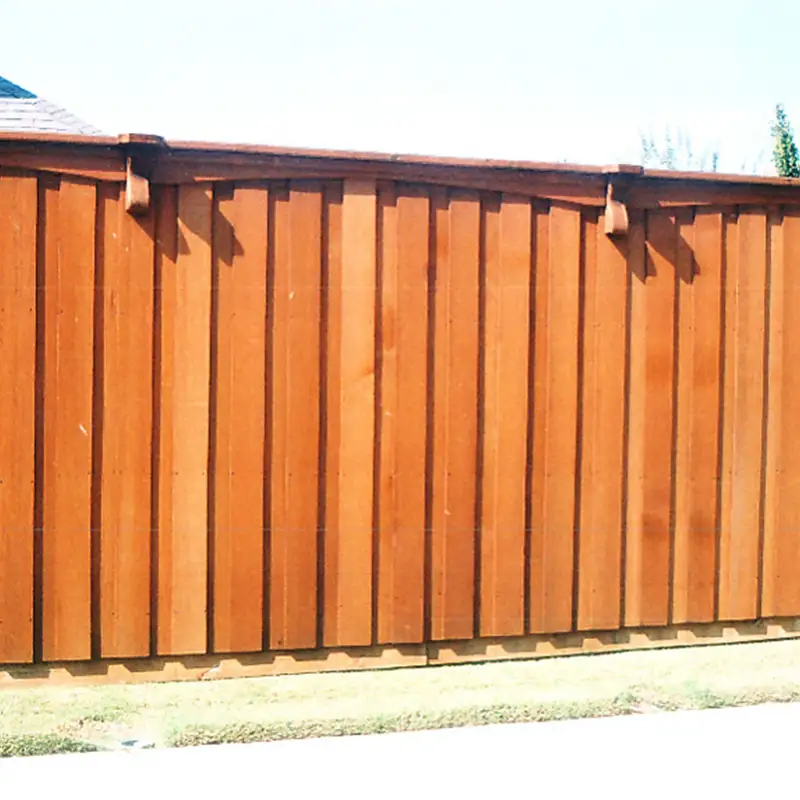 Pressure Treated Pine Fences
Pressure-treated pine is a more budget friendly option yet for long term is highly not recommended! The pine wood tends to warp more quickly, rot faster and doesn't stain as well as cedar wood. Most builders install pine fences because it is cheaper for them. Maintenance is much higher for a pine fence. At Fence Makeovers we do not recommend a pine fence. Price wise cedar is not much more than pine so for longevity and less maintenance our recommendation is cedar wood fence. Fence Makeovers has the ability to install a pine fence on your property just ask our estimators.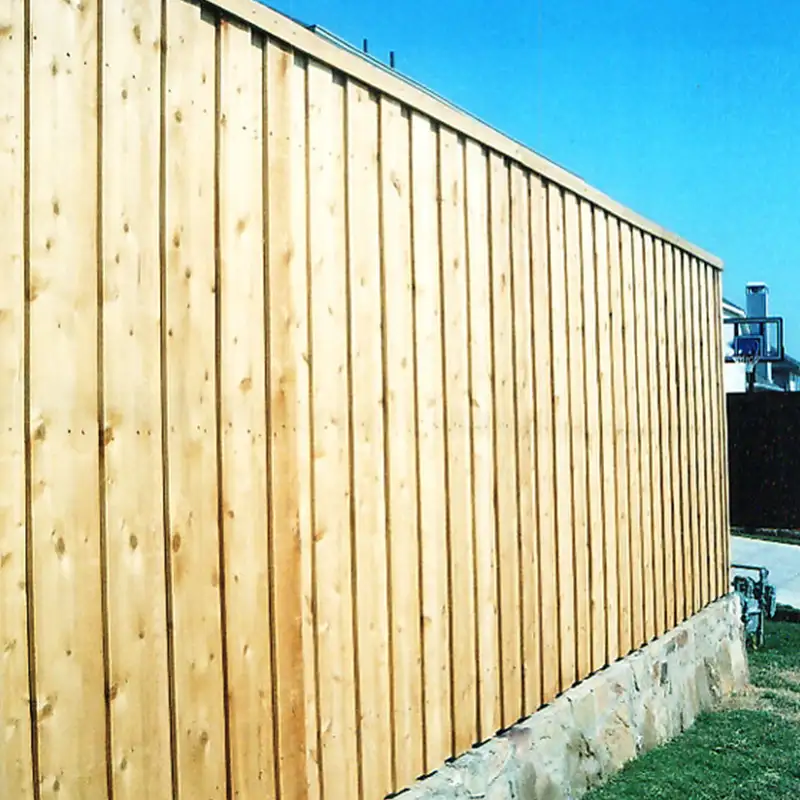 Metal fence posts are the stronger, longer lasting, and less burdensome option we offer for fence installation. The beauty of a metal fence post is that under normal circumstances they will last for 25+ years. While they have a little more upfront cost, their durability and strength will pay for themselves very quickly.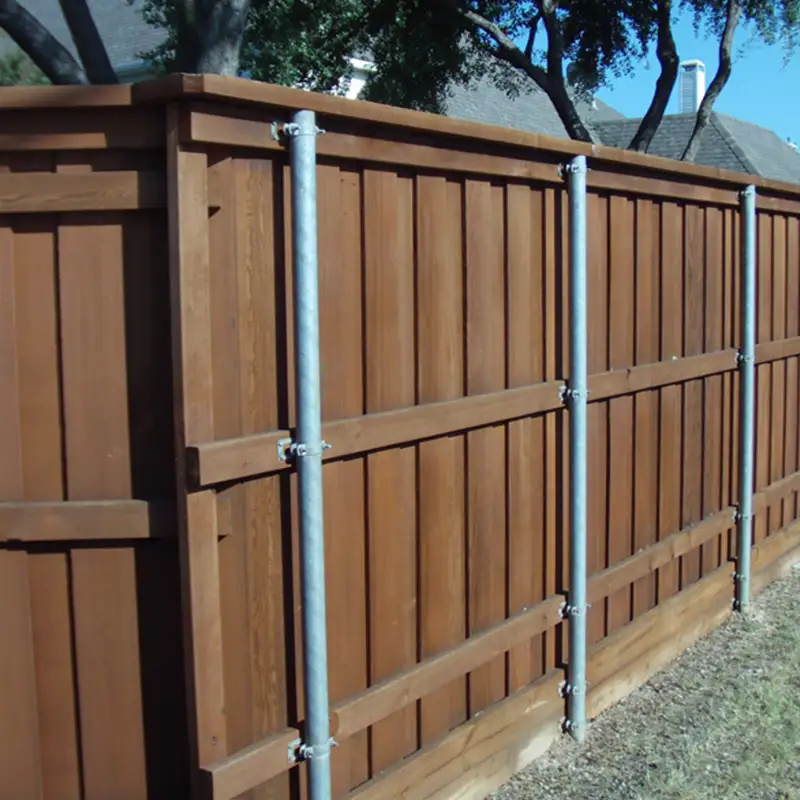 Wood posts offer a consistent appearance for your fence a installation project. Because they are wood, that makes the posts more susceptible to rotting, graying like the fence as well as warping.  Replacement costs will happen more frequently than the metal posts.
Fence Construction Methods
If privacy or security is your highest concern for a fence, there are several options to choose from. With a cedar fence, options are:
Board on board
Horizontal fence
Single panel
Adding Trim to top of fence
Decorative Caps on top of the fence
Depending on the HOA and city ordinances, height will play a factor in the fence style. Let Fence Makeovers help choose the right height and style of fence for your backyard enjoyment.  Our team of estimators knows what cities will allow and what they won't. We will also file for the permit if needed!
Horizontal fences are becoming a popular choice for homes in the Plano area. With a unique curb appeal, this stylish fence solution helps your backyard to feel more open and spacious than a standard vertical fence. Our estimator can help you understand the differences in vertical vs horizontal fences, and even provide rendering options of these different fences so you can decide on the best option for your home and neighborhood. With a written rendering as well as picture of the fence style vertical or horizontal all you have to do is submit to your HOA for approval.
Traditional Vertical Fence
The traditional vertical fence design is the most common style of fence which most neighborhoods have when the home was built by the builder. Many HOAs require a certain type of fence determined in the bylaws. Having a traditional style is more affordable and highly customizable for a beautiful yet durable fence solution. This option is perfect for those who are on a limited budget or may just be looking to have a new fence installed.  Many landlords recommend this type of fence to help maintain their rental properties.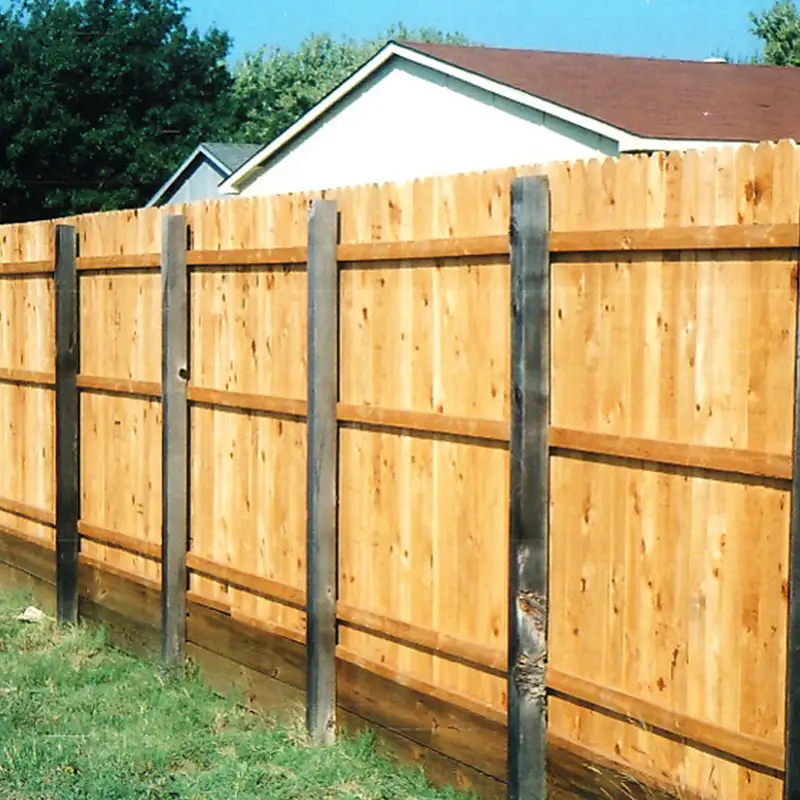 We offer several add-on options to further enhance the beauty of a new fence installation or upgrade the existing fence for your home in Plano.
The trim on the fence will cover the tops of the dog eared pickets with a piece of trim on each side or one side of the fence.
A cap board top is often a 2×4 rail that sits on top of the fence, flattening the fence's upper profile into a straight line.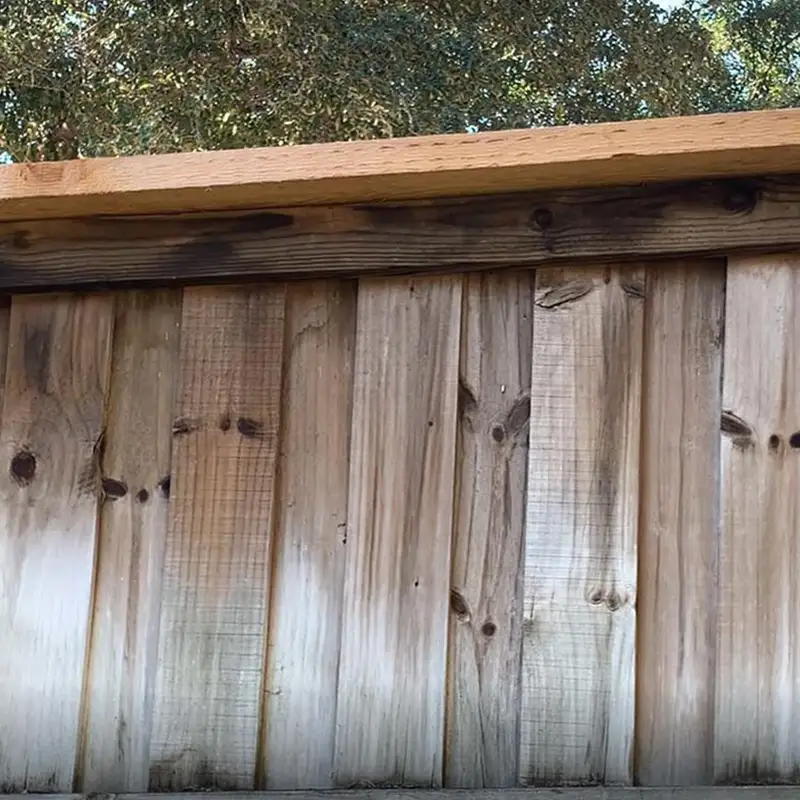 A kickboard is a piece of wood that's placed on the bottom of a fence and is just above the ground.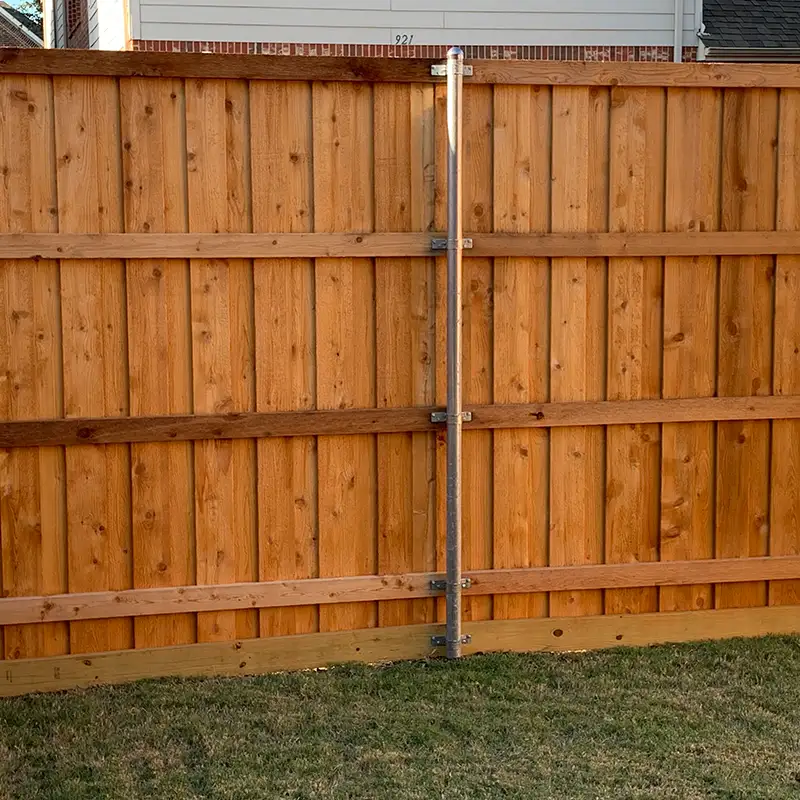 Plano Fence Repair, Installation, and Staining Solutions
Fence Repair & Maintenance
Many factors contribute to the longevity of the fence on your property. That includes regular maintenance and cleaning, the quality of the wood and posts, and the weather conditions the materials are exposed to. Since 2003, we have seen fences in all conditions across Plano so when you call our experts, we have the experience to know how to repair and restore your fence to make it more beautiful.
"Don't Pay More Just Restore"
is our slogan! Let Fence Makeovers help restore your fence today!
Needed Fence Repair Signs:
Leaning post or fence sections

Broken post at or below ground level

Panels that have become detached from the post

Posts, pickets or nails that are deteriorated

Fence Gates that don't close properly
Fence Installation Services
Trust the expert team at Fence Makeovers to help you with your Plano home's fence installation needs. We've helped homeowners all across Plano to build beautiful, custom fences that last for years to come. Each fence is custom-built to your specifications and can provide you with computer-generated renderings of your new fence for submission to HOA boards, showing family members, visualizing colors, and understanding just how great your fence is going to look! We can also help you with custom walk-thru gate solutions.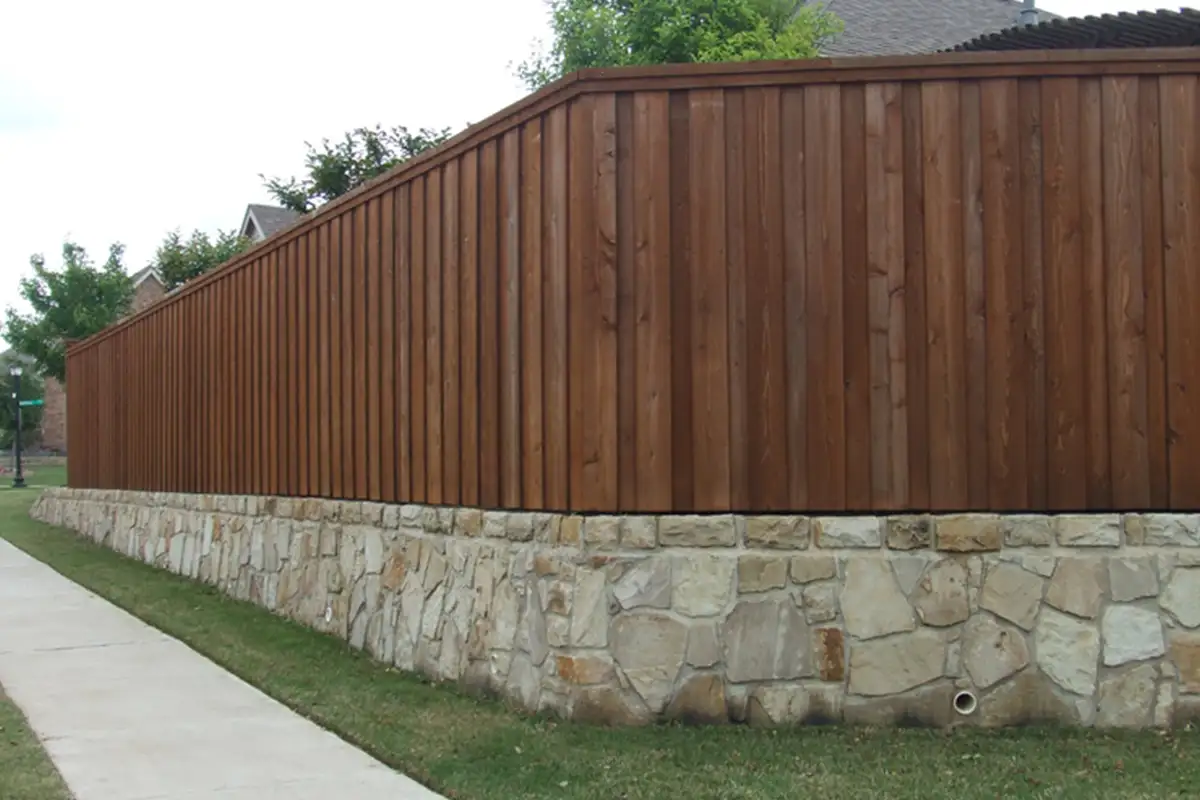 The basic, vertical fence design is what a lot of homeowners opt for and many HOAs require. This traditional style is more affordable and highly customizable for a beautiful and durable fence solution. This option is perfect for those just looking to have a new fence installed and landlords looking to maintain a fence solution for their rental properties.
Not quite sure about colors? Come visit our showroom in Richardson to see the colors in person and learn more about our superior fence staining products.
Fence Makovers Fence Oil Stain Color Options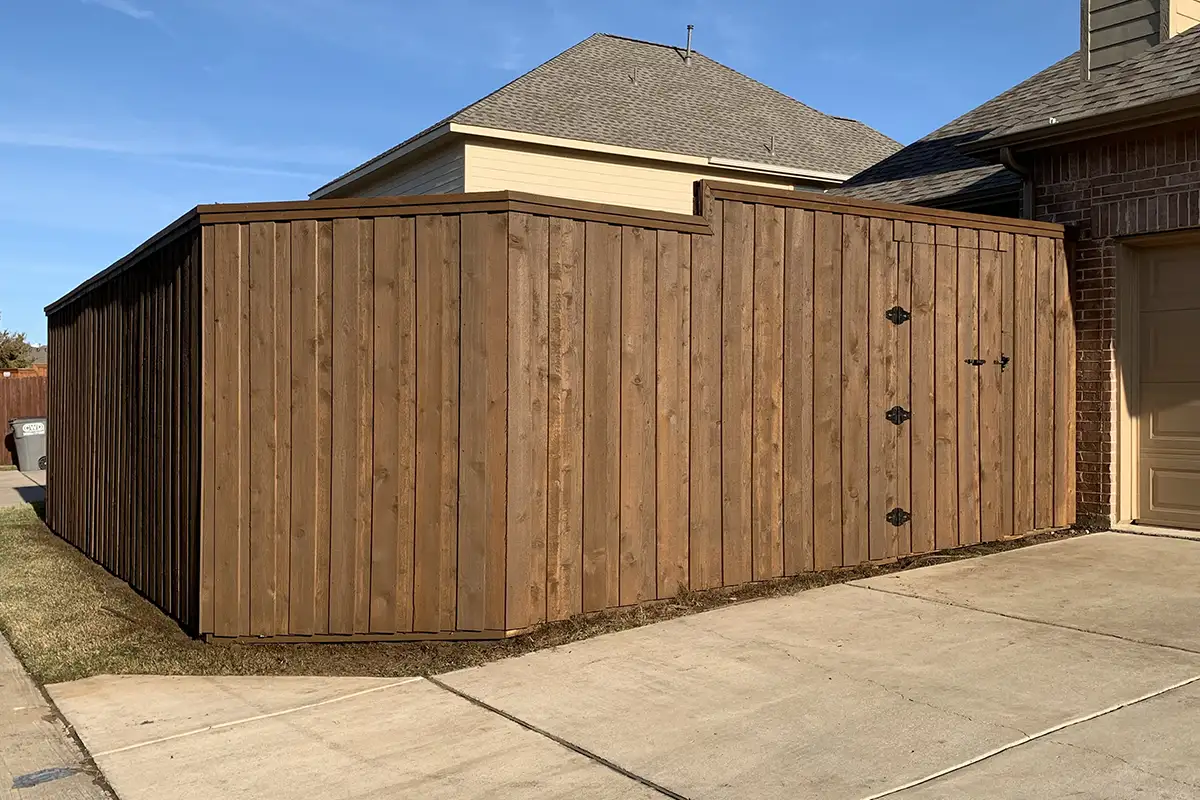 *Due to differences in screen resolutions as well as printer inks, Please DO NOT rely on these sample colors for color matching
Fence Makeovers Fence Solid Latex Stain Color Options
Custom fence stain colors are available in both the latex stain and solid oil stain for an additional cost
Custom Fence Stain Colors

*Due to differences in screen resolutions as well as printer inks, Please DO NOT rely on these sample colors for color matching
Come see for yourself!
Our Fence Makeovers Showroom in Richardson, Texas offers several products on display as well as for purchase. Now may be the perfect time to consider stopping by our fence makeovers showroom and speak with one of our specialists to answer any questions you might have.  If your looking for the best solid stain products or the best oil stain products for your pine wood fence or cedar fence we have them in our showroom.
Take Highway 75 North to the Arapaho Rd exit. Travel approximately 1/2 mile and we are located on the east side of the service road just before Gold Star Appliance.
Take Highway 75 South to the Beltline Rd exit. Continue to beltline road and stay in the left lane to go under the overpass.  Once your on the service road on the east side of Highway 75 travel approximately 1 mile and we are located on the east side of the service road just before Gold Star Appliance.