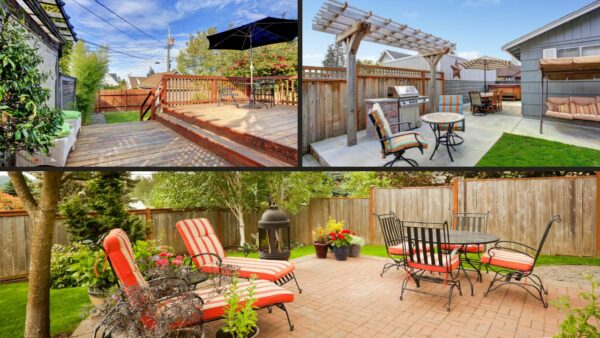 When will it be time to complete your backyard for fall with Fence Makeovers?
Fall is just around the corner and before you know it, you'll have friends stopping by to BBQ on the back porch, children running around in the grass again, and maybe even your pets will enjoy staying outdoors more with you. Leaving behind the 100-degree weather opens up many opportunities for homeowners to enjoy even more of their property – their backyard.
Sure, a simple backyard consists of a fence, a patio or a deck, and some grass however if you intend to spend more time in your backyard this summer you may want to consider making a few simple upgrades so that you and your guests are comfortable.
Outdoor Furniture
Depending on your family and your needs, patio furniture may range from a few chairs to a large table with benches and/or chairs. Some families make great use of rocking chairs, while others prefer more functional seating arrangements more conducive to eating a meal.
Shade
In Texas we're all aware of how important shade is to be able to enjoy your favorite outdoor space. Of course, it's important to first consider your budget, needs, and style when deciding on shade options for your backyard.
Popular shade options include:
yard umbrellas
awnings
trees
pergolas
If you live in an area with high temps well into the fall, you may even consider adding fans or misting fans to your backyard shade to further cool down your guests.  Texas best shade trees by Neil Sperry.
Complete Your Backyard For Fall With A Chiminea
As nights become cooler, it's important to make changes so that your guests are comfortable. What better way than a chiminea? Friends and family can gather around the chimenea for the warmth, but they stay for the conversation and food you provide. Fire pits and other outdoor fireplaces also make great backyard features for gathering and entertaining. Always remember to stay safe around fire hazards such as chimineas and fire pits. Children should be warned of the dangers of running or playing near these common outdoor features.
Yard Games
Keeping children and adults entertained will likely be the second most important task of any get-together you hold, following feeding your guests of course. There are so many great backyard games that are suitable for all ages such as extra-large Jenga, bean bag games, bocce ball, horseshoes, badminton, and so many more. Find a sport that your family enjoys and teach your friends and other family members how to play. Keep in mind that games such as basketball or volleyball can be dangerous around outdoor cooking, try to stay away from untethered balls that bounce uncontrollably.
Yard Art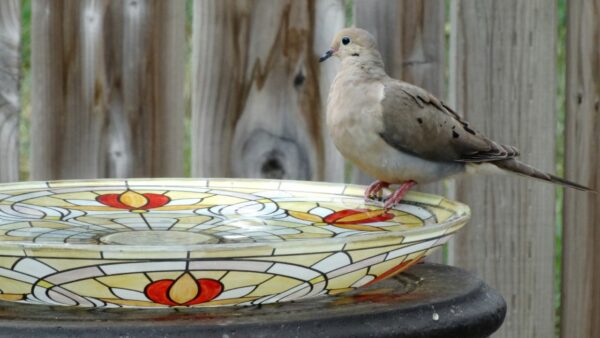 While some yard art may be part of your landscaping, it can also be a fun way to bring new life to your backyard based on the seasons or holidays. Lawn gnomes are a classic but don't forget about bird baths (as seen in the photo), creative lighting, table décor, windchimes, and more! Visit local events such as farmers markets to find creative ways to decorate your outdoor spaces, often times handmade décor is the most eye-catching.
Of course, without a sturdy, reliable, and visually appealing fence, a backyard is incomplete. If you're finding that you have some repairs needed with your fence or the look of your fence is unappealing, give us a call! We'd be happy to assist you with creating the backyard of your dreams so that you can truly enjoy fall as it was intended.
Complete your Backyard for Fall – Fence Makeovers Call 972-769-2555 Today!
krisaverbeck
Addressing Your North Dallas Fence Repair Needs A sturdy and well-maintained fence can significantly enhance the aesthetic appeal and security of your property. However, over time, even the most durable fences [...]
krisaverbeck
Dealing with Fence Stain Overspray on Your A/C Unit: What Should You Do? Start by carefully covering the sensitive parts of the A/C unit, such as the vents and delicate components, [...]
krisaverbeck
Regular Fence Maintenance On A Wood Fence Is Important Top 5 Reasons: Preservation of Appearance: Proper maintenance helps preserve the aesthetic appeal of the fence, preventing [...]