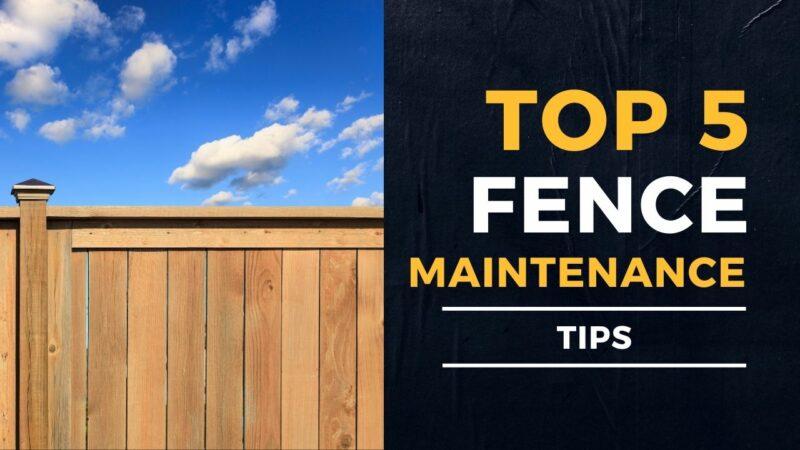 Regular Fence Maintenance On A Wood Fence Is Important
Top 5 Reasons:
Preservation of Appearance: Proper maintenance helps preserve the aesthetic appeal of the fence, preventing it from deteriorating, fading, or becoming unsightly.
Structural Integrity: Regular maintenance, such as cleaning, sealing, and repairing, helps maintain the structural integrity of the fence, preventing rot, warping, and weakening of the wood.
Longevity: By addressing issues early on and taking preventive measures, regular maintenance can help extend the lifespan of a wood fence, reducing the need for costly replacements.
Protection Against Moisture and Pests: Wood is susceptible to moisture damage and insect infestations. Regular maintenance, such as sealing and treating the wood, can help protect against these issues.
Cost Savings: Maintaining a wood fence reduces the likelihood of major repairs or replacements, saving you money in the long run.
Overall, regular maintenance of a wood fence is crucial for preserving its appearance, structural integrity, longevity, and protecting it against moisture and pests.
Fence Makeovers takes immense pride in our long-standing commitment to excellence and customer satisfaction. Since 2005, we've been a proud member of the Better Business Bureau (BBB) with an exceptional A+ rating.
This rating is a testament to our unwavering dedication to providing top-notch service and ensuring our customers' complete satisfaction. It reflects our transparent business practices, integrity, and consistent delivery of high-quality fence makeover solutions.
When you choose Fence Makeovers, you're choosing a company with a proven track record of reliability and excellence, and we're committed to maintaining this standard in all that we do.

krisaverbeck
Addressing Your North Dallas Fence Repair Needs A sturdy and well-maintained fence can significantly enhance the aesthetic appeal and security of your property. However, over time, even the most durable fences [...]
krisaverbeck
Dealing with Fence Stain Overspray on Your A/C Unit: What Should You Do? Start by carefully covering the sensitive parts of the A/C unit, such as the vents and delicate components, [...]
krisaverbeck
Regular Fence Maintenance On A Wood Fence Is Important Top 5 Reasons: Preservation of Appearance: Proper maintenance helps preserve the aesthetic appeal of the fence, preventing [...]